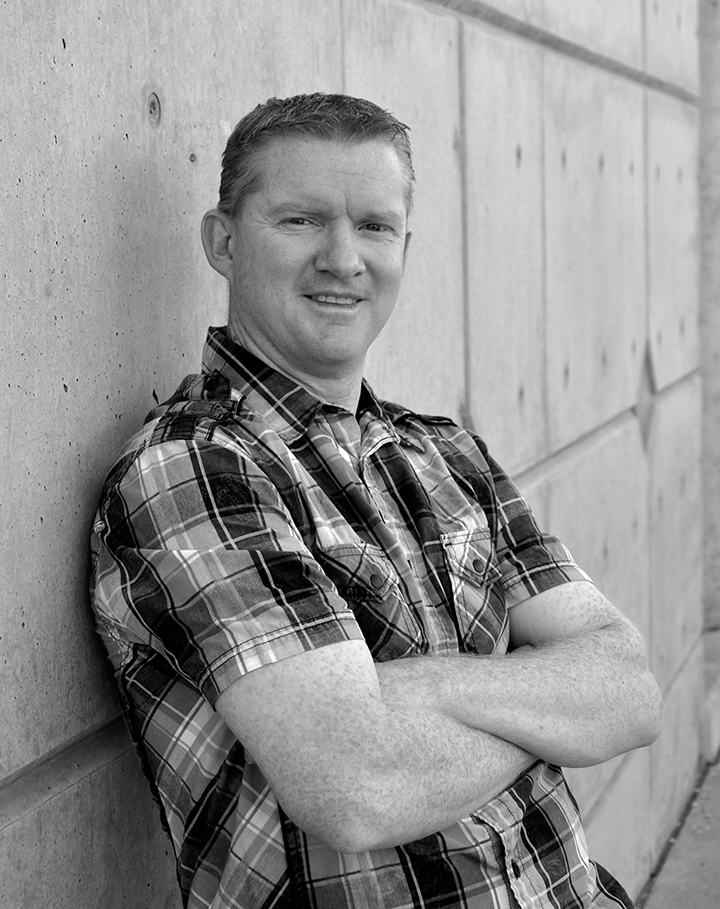 Brian Halley, Director
If I were to take over the world, my first edict would be to banish bad design forever, starting with the Comic Sans font. Good design makes me happy. I submit that it makes everyone happy. It makes food taste better, it makes your drive to work better, it makes grocery shopping better, the list goes on and on. I ask as many as will hear, to join me in taking up arms in the crusade of good branding and good design so that all of us will be able to live in a happier world!
When I am not out battling the evil forces of bad design, I am either watching a movie with a big bowl of popcorn or playing soccer. My most favorite things of all, are the cute girl below, our three amazing kids and our dog, Coaster.
Emily Halley, Brand Strategist
My life has been an exercise in putting my perfectionism to constructive use. When I was four, I stopped coloring a coloring page if I went outside the lines at all, and then blamed the dull crayons. In high school, I began silently correcting everyone's grammar, and after I got married and had children, I had to learn to look the other way and simply allow my loved ones to not be as perfect as me 🙂 As far as useful skills go, I have a background in writing, which gave me the ability to craft words and clarify a message. I also enjoy the process of sifting through ideas and organizing them until they make sense and I can see the big picture. My branding journey began when I met Brian and he began teaching me about design and corporate identity. As I worked with him and with our clients, I realized that I could use my skills to help others clarify their message and communicate it to the world more perfect-er.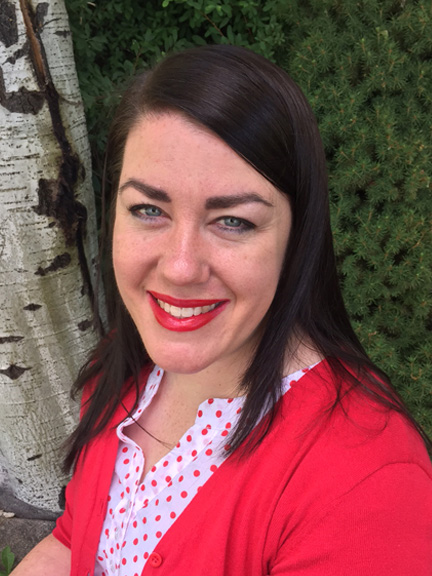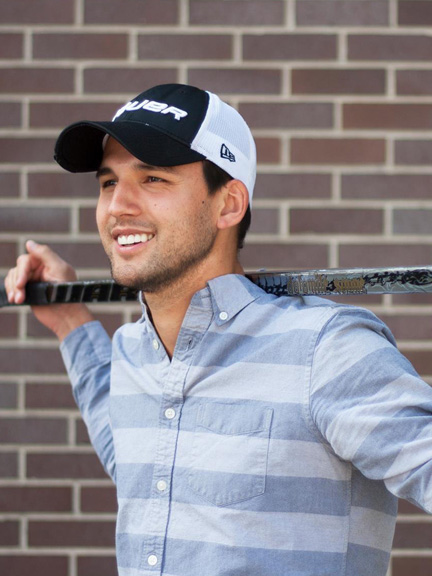 Taylor Fujimoto, Designer
Born and raised in the land of the great white north, my childhood memories consist of driving to school on my parents Zamboni, building igloos with the neighborhood kids, and naturally tearing it up at the local hockey rink. Hockey wasn't just an outlet for exercise, but also initiated my creative interest. Inventing swift moves and dekes to leave my opponents baffled and bemused was always a fun challenge for me. I love solving design related problems to help businesses meet their goals and objectives. There's nothing more satisfying to me than knowing that what I've created has made someone else's life more enjoyable. I've always had the knack for knowing what looks good, and what should never see the light of day again. I love conceptualizing unique designs that speak directly to its audiences. I'm a font nerd, and always stay up to date with the latest industry tools and trends.
Veronica Gonzalez, Web Designer
I've always had a wild imagination. At a very early age, I developed an interest in anything creative. Back then it was by way of doodling interesting caricatures in my sketchbook, "playing pretend" with my little cousins at every family gathering, and even starring in my very own music and exercise videos and having my parents record it in their 1980s camcorder. As I got older, I found a new creative outlet: designing. It wasn't until college that I understood that my love (and aptitude) for designing could actually turn into a career. I decided to pursue a degree in web design and interactive media, and during that time, I fell in love with the art of designing with a purpose. When I'm not working on a project, you can probably find me whipping up something sinful in the kitchen, pinning ideas to my Pinterest boards, watching some sort of science or nature documentary or being fascinated with the making of a certain film. I'm also a strong believer in helping my community by investing my money in the local yard sales whenever possible. I'm a recent transplant to the Forest Falls community – located in the beautiful San Gorgonio Mountains in Southern California, where the spring here is gorgeous and the winter? Well, let's just say that it develops character.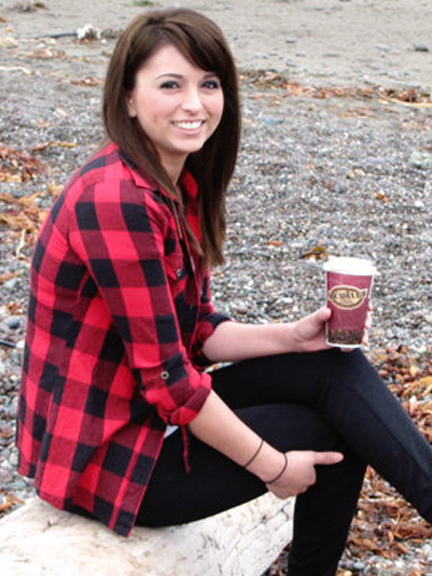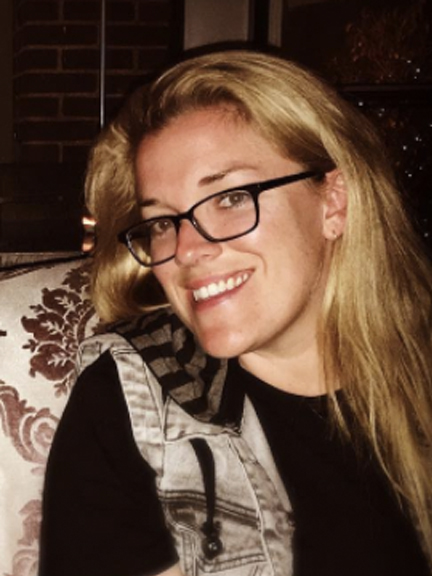 Jessie Lutz, Brand Strategist
Growing up in the Upstate New York, I began my journey of self-discovery and my need for a creative outlet. That's where I discovered branding. From my experience branding is the perfect combination of design and a person's passion and/or purpose. I'm here to be the guide through the process of bringing brands to life and have specialized in old fashioned customer service. I'm also here to help Brian in his crusade to end bad design and the use of Comic Sans – forever. I'm a glutton for information and am always trying to learn as much as I can about the world and people around me.  My mom passed down the creative gene and love for learning from her 40+ years of teaching art, so I am proud to say…I got it from my mama.
Melissa S. McHugh, Content Marketing
When I was young, I dreamed of working as a journalist and travelling the world with my dog and typewriter. Fast forward a…couple…years later, and I'm writing training manuals and policies when my local dog shelter asks me to create and manage social media campaigns for the "hard to adopt" dogs – mostly pit bulls. The rest, as they say, is history. I've been in marketing ever since – first print, then focusing on social media, and now SEO and growth hacking. I grew up in an entrepreneurial family so I have an affinity for small business owners. Like my pit bulls, entrepreneurs often have the odds stacked against them and it's my privilege to even out the playing field. Outside of work, I spend time with my dog, Onyx, yell at hockey games in "Franglish" and work with local nonprofits to help make life better for my homeless neighbors."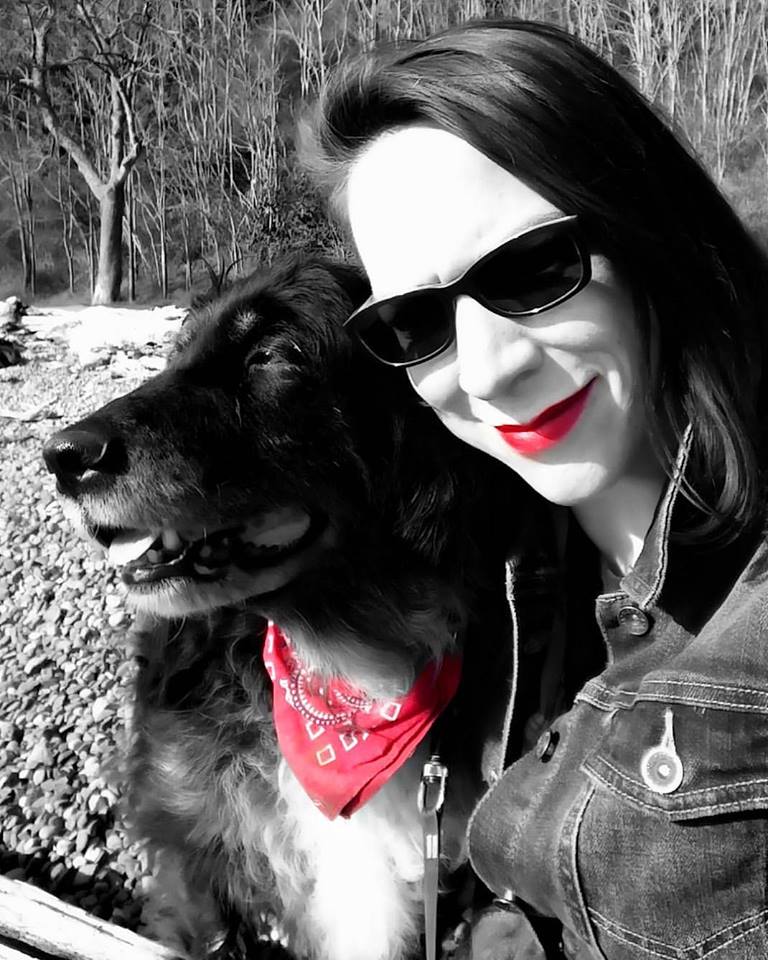 Right Think is a professional branding company with our home base at the foot of the Wasatch Mountains, in Payson, UT. Right Think is a product of our love for making things beautiful and our love of helping people reach their goals and dreams. We have over 16 years of experience in branding, design and messaging and we can handle just about anything you can throw at us. What makes Right Think different from other branding firms, is that we don't just want to design your logo and send you on your way. We want to help you craft a brand. A brand that will stand out and be remembered. We are looking for a few select clients who are serious about their business success and life mission. We want to help you make your impact on the world and love doing it every step of the way. There is no better feeling for us, than watching a client see their new logo for the first time and sharing in all the excitement (and a little bit of fear) that goes along with creating a new business. We believe that it is our mission to help our clients accomplish their missions. We are excited to help you succeed.