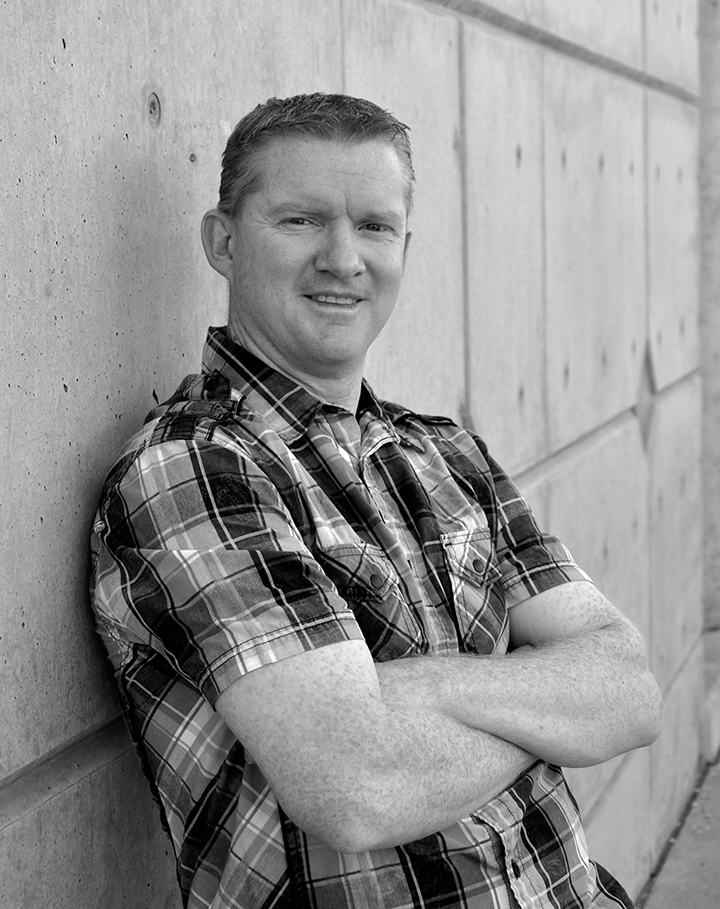 Brian Halley, Director
If I were to take over the world, my first edict would be to banish bad design forever, starting with the Comic Sans font. Good design makes me happy. I submit that it makes everyone happy. It makes food taste better, it makes your drive to work better, it makes grocery shopping better, the list goes on and on. I ask as many as will hear, to join me in taking up arms in the crusade of good branding and good design so that all of us will be able to live in a happier world!
When I am not out battling the evil forces of bad design, I am either watching a movie with a big bowl of popcorn or playing soccer. My most favorite things of all, are the cute girl below, our three amazing kids and our dog, Coaster.
Emily Halley, Brand Strategist
My life has been an exercise in putting my perfectionism to constructive use. When I was four, I stopped coloring a coloring page if I went outside the lines at all, and then blamed the dull crayons. In high school, I began silently correcting everyone's grammar, and after I got married and had children, I had to learn to look the other way and simply allow my loved ones to not be as perfect as me 🙂 As far as useful skills go, I have a background in writing, which gave me the ability to craft words and clarify a message. I also enjoy the process of sifting through ideas and organizing them until they make sense and I can see the big picture. My branding journey began when I met Brian and he began teaching me about design and corporate identity. As I worked with him and with our clients, I realized that I could use my skills to help others clarify their message and communicate it to the world more perfect-er.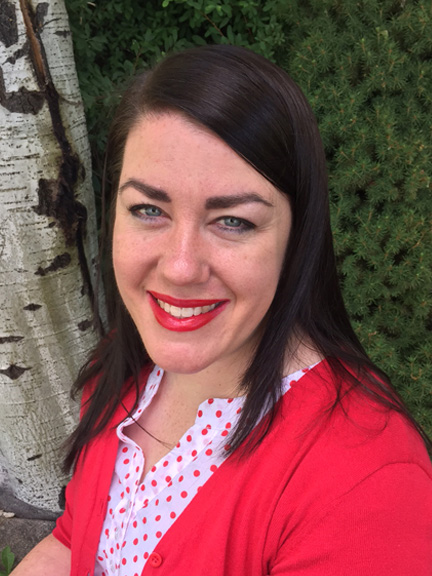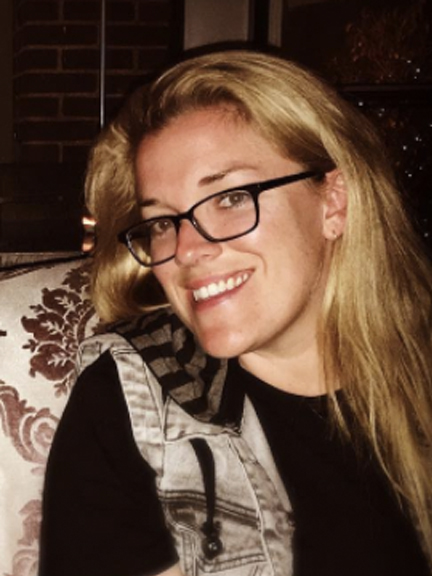 Jessie Lutz, Designer & Brand Strategist
Growing up in the Upstate New York, I began my journey of self-discovery and my need for a creative outlet. That's where I discovered branding. From my experience branding is the perfect combination of design and a person's passion and/or purpose. I'm here to be the guide through the process of bringing brands to life and have specialized in old fashioned customer service. I'm also here to help Brian in his crusade to end bad design and the use of Comic Sans – forever. I'm a glutton for information and am always trying to learn as much as I can about the world and people around me.  My mom passed down the creative gene and love for learning from her 40+ years of teaching art, so I am proud to say…I got it from my mama.
Right Think is a professional branding company with our home base at the foot of the Wasatch Mountains, in Payson, UT. Right Think is a product of our love for making things beautiful and our love of helping people reach their goals and dreams. We have over 16 years of experience in branding, design and messaging and we can handle just about anything you can throw at us. What makes Right Think different from other branding firms, is that we don't just want to design your logo and send you on your way. We want to help you craft a brand. A brand that will stand out and be remembered. We are looking for a few select clients who are serious about their business success and life mission. We want to help you make your impact on the world and love doing it every step of the way. There is no better feeling for us, than watching a client see their new logo for the first time and sharing in all the excitement (and a little bit of fear) that goes along with creating a new business. We believe that it is our mission to help our clients accomplish their missions. We are excited to help you succeed.